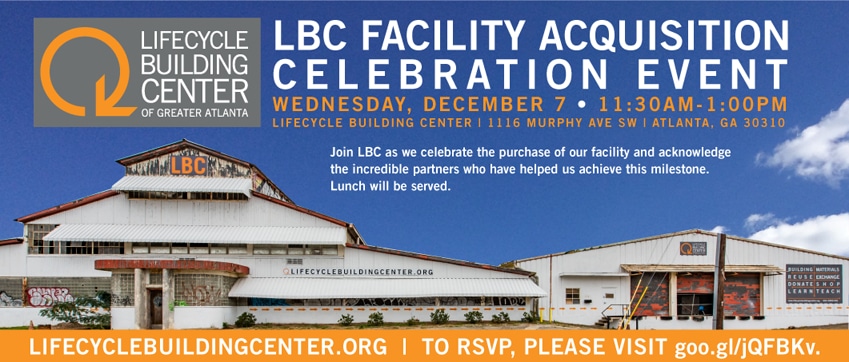 Join us on Wednesday, December 7th, from 11:30 am – 1:00 pm to celebrate the Lifecycle Building Center's (LBC) purchase of their facility and acknowledge the incredible partners who helped them achieve this milestone.
LBC is a community-based warehouse facility that directly assists the general public by identifying and implementing best practice green building-related concepts. The idea is to reduce solid waste disposal, promote resource efficiency, stimulate economic development, and empower every citizen to improve their own built environment.
LBC operates a retail building material reuse center as a workable and self-sufficient alternative to material disposal.  The building is located at 1116 Murphy Avenue in the Adair Park community near the southwest section of the Atlanta BeltLine.
To register for the event, visit goo.gl/jQFBKv.  If you can't make it to the celebration, stop by their warehouse and support this important addition to the community.