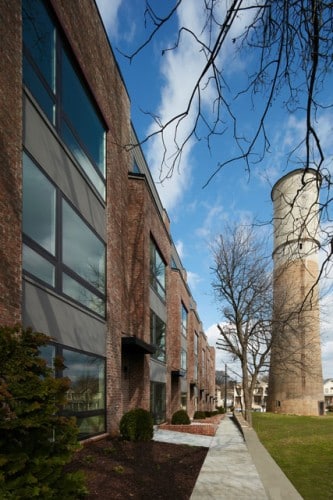 Pick up this month's copy of Atlanta INtown newspaper and read about some of our homeowners that have moved into The Water Tower Stacks in the Old Fourth Ward.  TWTS features eight townhomes and two single family homes.  The article features the Levy's, the Lenhard's and the Duncan's.
Susan and David Levy moved from East Cobb after their children moved away from home.  The Levy's were invited to a dinner party in the Old Fourth Ward and fell in love with the area.
Bunny and Bob Lenhard lived in Sandy Springs for 37 years before deciding to move to the City.  Bunny is an avid runner and would travel from Sandy Springs to the Beltline to run.
Fred and Donna Duncan moved north a bit from their previous townhome in Glenwood Park.  They wanted a more industrial feel and like many of the new homeowners, they fell in love with the neighborhood.
Read more about their stories online.   The article is on pages 54 and 55.