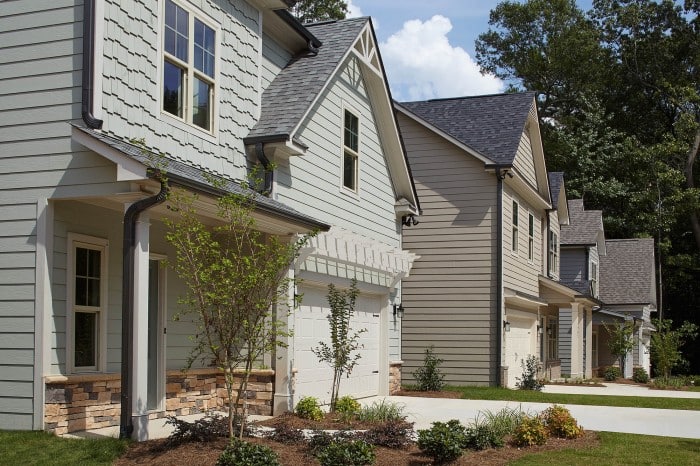 Invest Atlanta has several home buyer incentive programs at Riverside Walk, an enclave of ten craftsman style houses in the Riverside community of Northwest Atlanta.
Home Atlanta 4.0 is a home buyer incentive program administered by Invest Atlanta, and offers a competitive 30-year fixed interest rate mortgage with a forgivable 5% grant to help with down payment and closing costs.  The grant is fully forgiven at closing.  That's $16,495 on our newest home, the Oglethorpe, located at 1921 Felker Ward Street.
Home buyer qualifications are very generous with a minimum credit score of 640 and a house hold maximum income limits of $66,900 for a one person household.  (Household income limits increase with the number of persons in the household.)  Plus, there is no first time homebuyer requirement.
One person households who make over $66,900 but less than $78,545 may qualify for the NHF Platinum Program.  Similar to Home Atlanta 4.0, the NHF Platinum Program offers home buyers a non-repayable grant of up to 5% of the loan amount for down payment and/or closing costs.  That is up to $16,745 to purchase our newest home at Riverside Walk located at 1911 Felker Ward Street.
For more information about these programs, contact Paty Robertson with The American Eagle Mortgage Co., LLC, at (678) 614-0618.  For more information about Riverside Walk, visit www.RiversideWalkAtlanta.com or contact Scott Eaves at (404) 518-3820 or scott@EpicDevelopment.com.