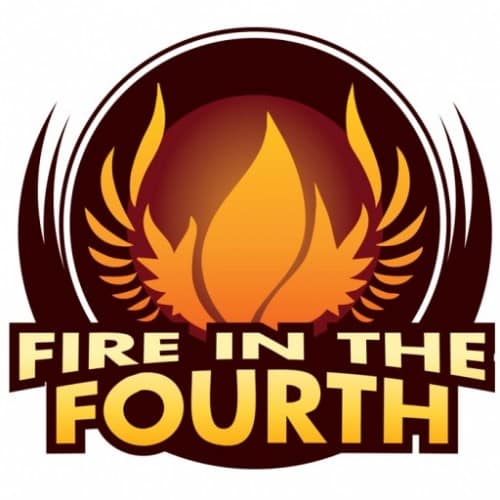 This Saturday is the second annual Fire in the 4th which is designed to play homage to the Great Atlanta Fire of 1917 that devastated the Old Fourth Ward ninety-nine years ago on May 21, 1917.
The Great Atlanta Fire of 1917 began just after noon on Monday, 21 May 1917 and was finally extinguished by 10 PM. Destroyed were 300 acres, including nearly 2,000 homes, businesses and churches. At least 10,000 people were displaced. There was one fatality: a woman who suffered a heart attack after her home burnt to the ground. Losses totaled $5.5 million ($86 million in 2014 Dollars).
Celebrating the resurgence of the O4W community through an one-day event for all ages featuring fire sculptures, fire theatre, history presentations, a variety of performances, live music, and delicious food; Fire in the Fourth is sure to spark your creativity and love of community.
New 2016 additions of a 25 foot Phoenix puppet, a guided bike tour of the fire's path, fire games, O4W hot sauce tastings, themed seating areas and an exclusive VIP Fire Dome experience will raise this second year festival to four-alarm status.
Next year you will be able to walk to this event from your new townhome at the Four15 Stacks.  This townhomes will feature 2-3 bedrooms, 2.5-3.5 bathrooms, open floor plans, modern finishes and outdoor living spaces.  For more information and to join the VIP List, visit www.LiveatThe415.com.